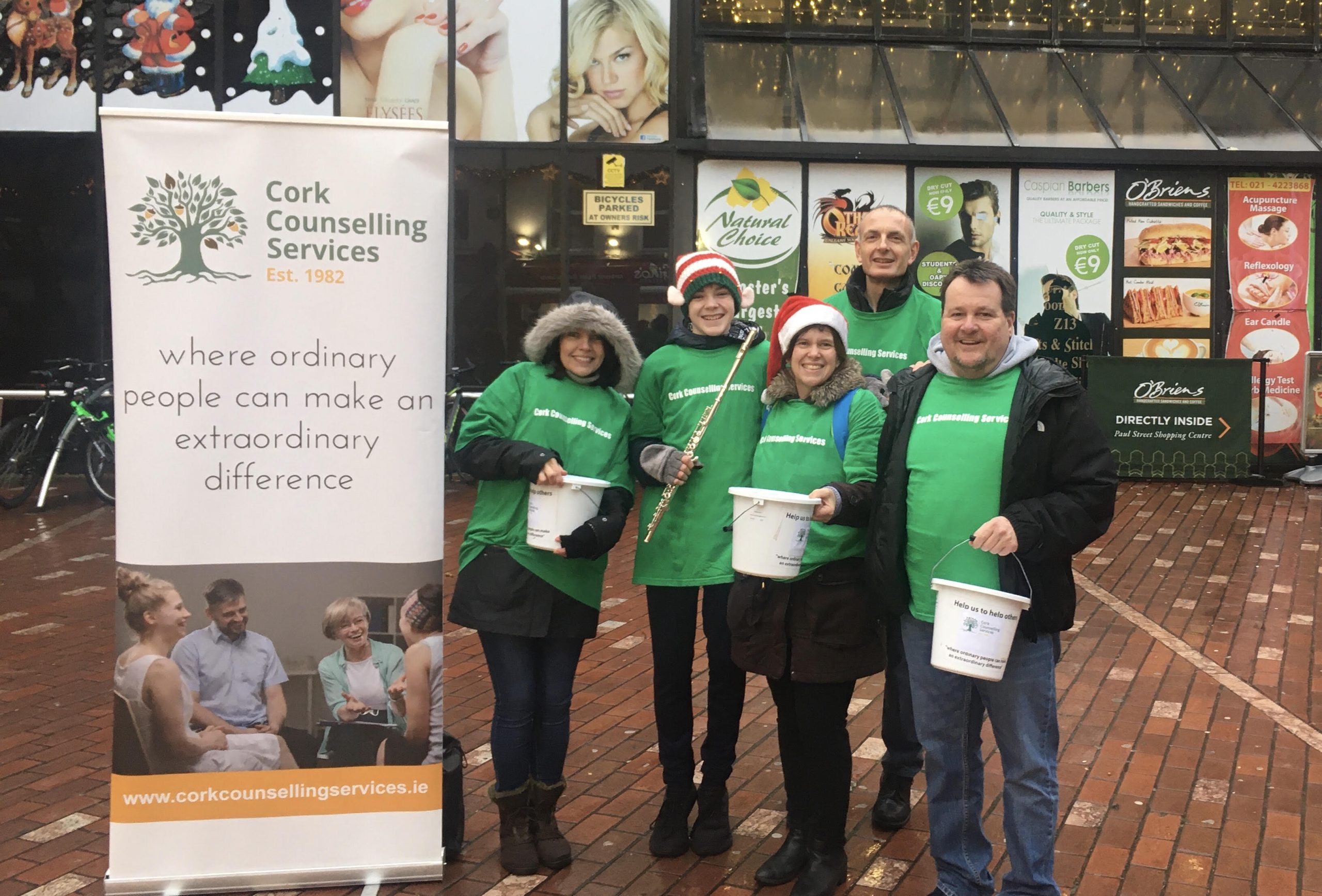 Donation
Thank you for supporting Cork Counselling Services
Simply donate using the "Donate Now" button at the bottom of this page. We are a registered charity and not-for-profit organisation that subsidises our clients so that they only pay what they can afford. You can help us to continue to provide this service by donating.
The average client attends comes to our service for a course of seven sessions. A gift of €25 will help us to cover the cost of one counselling session, a gift of €300 will help us to cover the cost of a course of treatment.
A gift of €250 or more (€21 a month) could be worth up to an extra 45% to Cork Counselling Services if you are a PAYE or Self Assessed tax payer
Whatever amount you can afford will help us to deliver services to those that need it.
You can also send a cheque.  We would gratefully accept cheques made out to Cork Counselling Services and posted to us at The Centre, 7 Fr Mathew Street, Cork, T12 PW1
If you want to talk about your donation, sponsorship, or gift in memory of someone, please get in touch. For any questions about how you might be able to support Cork Counselling Services, please contact our Fundraising Administrator by Email: info@corkcounsellingservices.ie or Tel: 021-4274951
Please see our Donor Charter here.
Donate Now