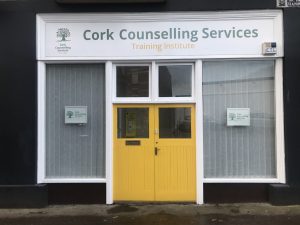 Cork Counselling Centre Training Institute houses an extensive library at 1 Salmon Weir, Hanover St, Cork, T12YC3X consisting of almost a thousand textbooks and hundreds of journals including all core texts and a diverse range of relevant counselling literature. The material traces the development of the profession from early philosophy, through Freud and onto 21st century neuroscience, across theories, topics and counselling issues.
The Library is a welcoming place where all students on any training programmes are invited to become curious about theories, literature and research in the field of counselling and psychotherapy. It is intended that the Library would be a lively forum for students to "tolle lege" – "take and read".
All students -foundation, diploma, degree – of Cork Counselling Centre Training Institute are welcome to the frequent seminars in the library. Each seminar is presented with a different topic related to aspects of the training.
For students, the library access portal is here.